"Easy Connect" Top Mount End Posts
The cable is connected to the post by inserting the cable through the post and a collar is slid down over the cable and set snug in to the post.
Our end posts have a 3/16″ (7 gauge steel) wall-thickness for strength and stability and are made of 304 grade stainless steel.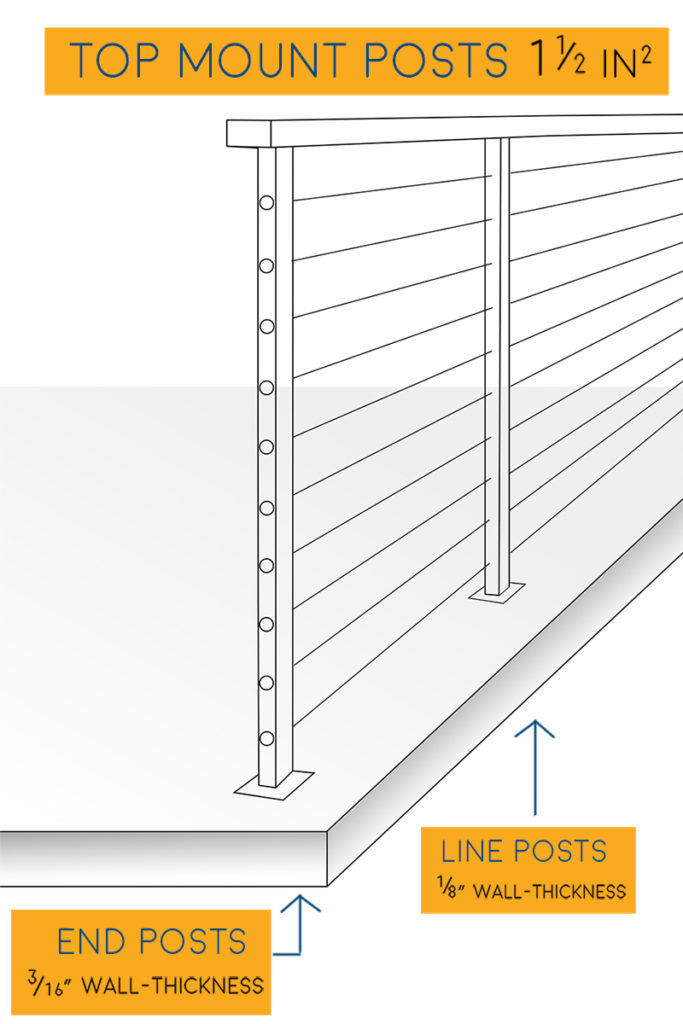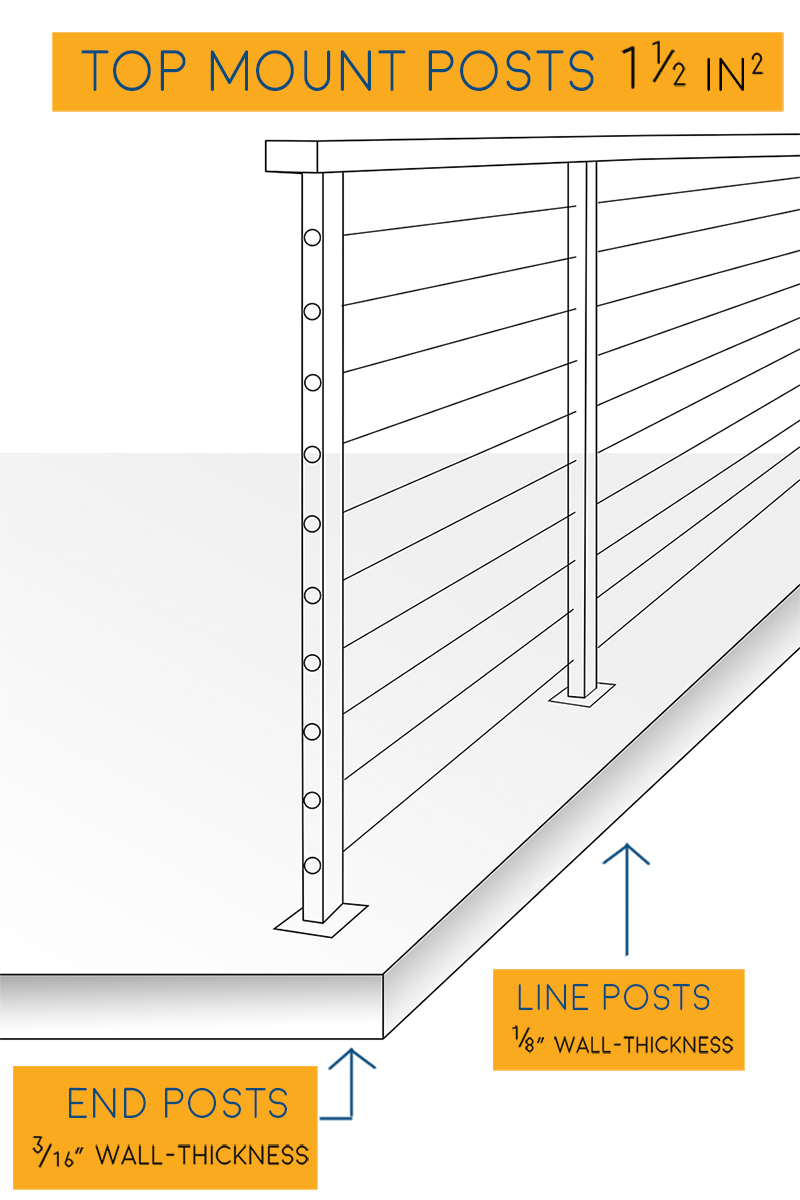 Custom colors available by special order. Please contact us.